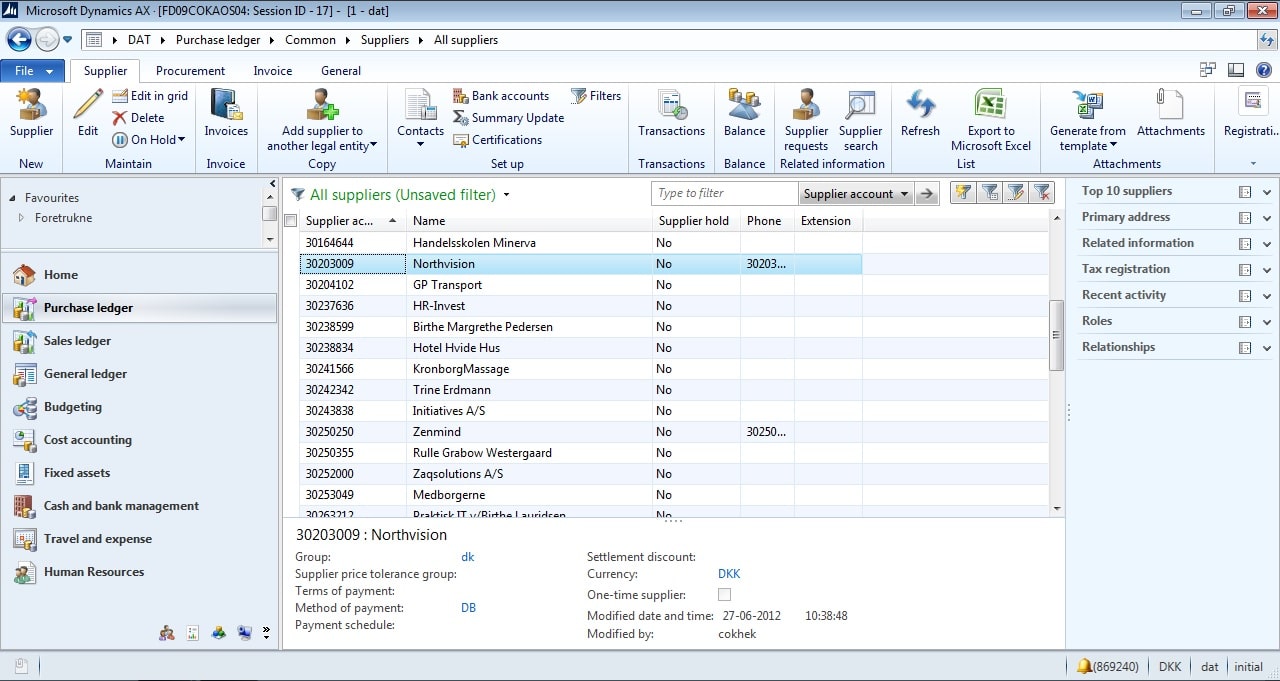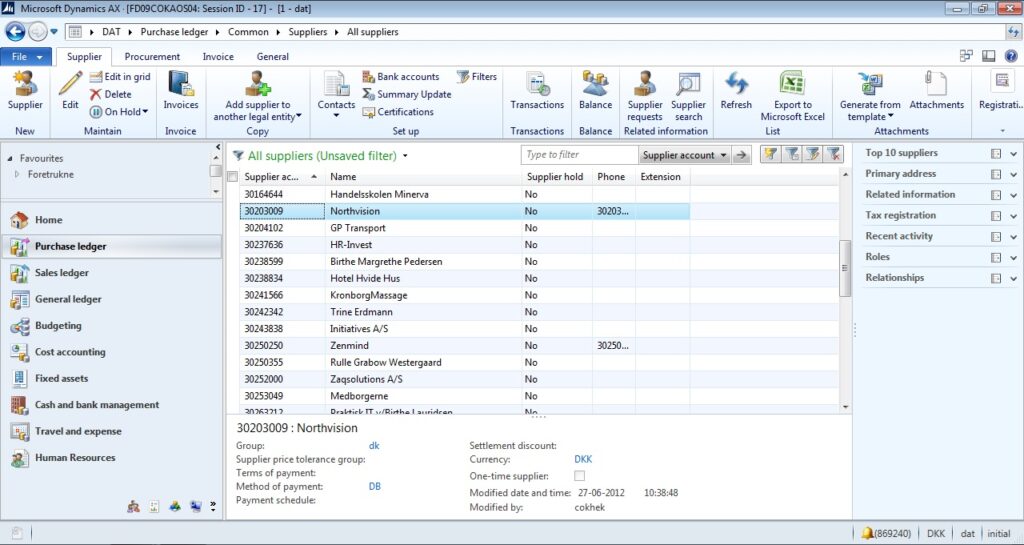 Below you can find a list of the bigger Dynamics AX 2012 tasks that I have carried out for both Danish and foreign companies.
Integration to SurveyXact from AX2012
Full integration between AX and surveyXact so surveys and participants are created directly via web service calls. Reporting is displayed in PowerBI.
Integration to DG office
Full integration with dangerous goods import via web service from DGoffice.
Upgrade to SQL2019 and Windows2019 on AX2012
Review of integrations, installation of SQL2019 database, upgrade of database to SQL 2019, customization of AX integrations and testing against win2019 completed. Resolution of security issues. Windows2022 will also be an option.
Upgrading to R3 on AX2012
Upgrading of program modifications and commissioning in connection with R3 implementation.
New development for AX2012
Development tasks for new installation for large foreign group of companies.
Integration to Campus net in AX2012
Exchange of course participants and courses to the portal.
Upgrade of integration from AX2012 to D365
Upgrade of integration to Dynamics 365 for Finance and Operations within EDI exchange.