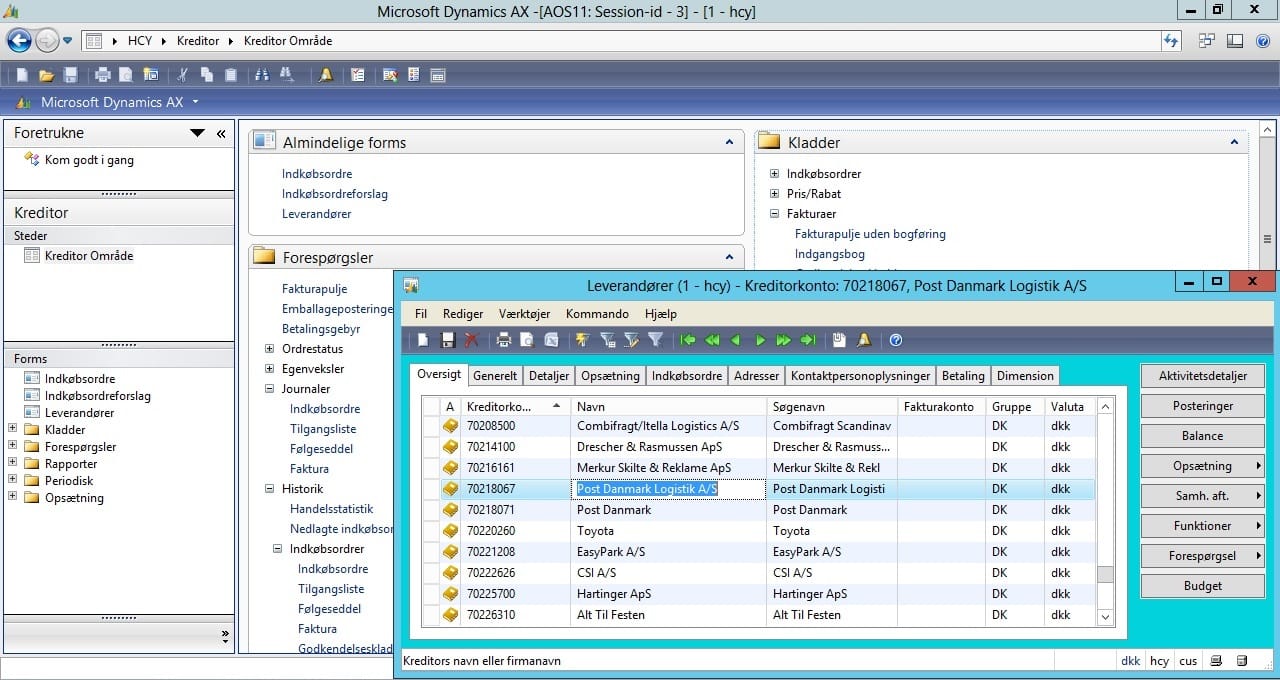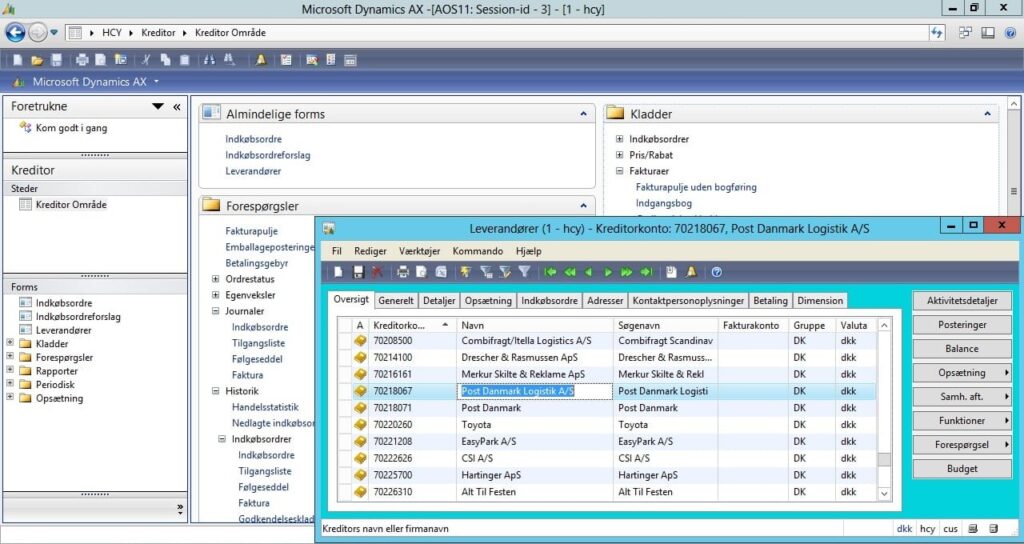 Below you can find a list of the bigger Dynamics AX 2009 tasks that I have carried out for both Danish and foreign companies.
Maintenance tasks for Dynamics AX2009
Development tasks for large company within the plastics industry.
Development of financial and management reports for AX2009
Development of flexible reports for analysis of data for use at management level which replaced a solution using BI tools.
Integration to external storage Ongoing WMS
Handling of external warehouse via Ongoing with inbound and outbound items for AX2009.
Click and Collect integration for webshop in AX2009
Handling Click and Connect orders in AX together with integration to webshop.
Integration to webshop in AX2009
Loading of sales orders and handling of master data.
Analysis and development of automatic picking list printing for AX2009
Handling of automatic printing when there are sufficient items in stock and the customer is credit approved.
Integration to Skyhost time tracking from AX2009
Exchange of XML files between AX and Skyhost.
Integration between AX2009 project module and Precom
Transfer of master data, time tracking registration and material consumption via ODBC connector.
Upgrade to SQL2019 and Windows2019 on AX2009
Review of integrations, installation of SQL2019 database, upgrade of database to SQL 2019, adaptation of AX integrations and testing against win2019 completed. Has provided noticeable performance improvements and also solved security issues. Windows2022 will also be an option.