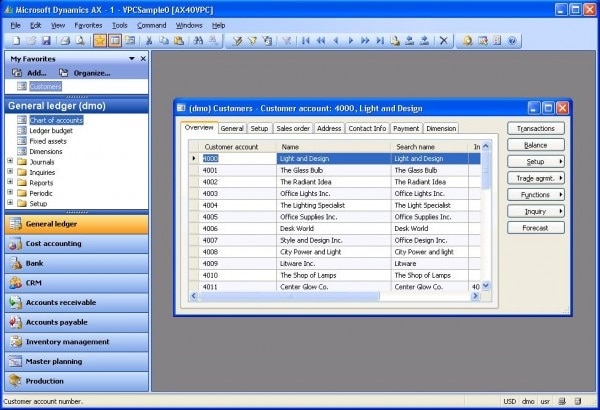 Below you can find a list of the bigger Dynamics Axapta 4.0 tasks that I have carried out for both Danish and foreign companies.
SAF T financial solution for Axapta 4.0
Solution for integration with the Norwegian Tax Directorate via SAF-T XML format
Fixed price on EUR 3500 plus 1-2 consulting days.
Upgrading from Axapta 2.5 to Dynamics AX4.0
Upgrading of customisations and commissioning support for a group with seven subsidiary companies. The upgrading of the accounting was completed over a four month period.
Commissioning assistance for Axapta 4.0
Customisation for a new Dynamics AX4.0 installation and help to convert data from Concorde XAL.
Electronic invoicing with OIOXML for Dynamics AX 4 via AIF
Fixes so the standard application worked.
Integration to IMS invoice flow in Axapta 4.0
Transfer of creditors, dimensions and financial accounts to invoice flow together with import of approved invoices and postings.